ColiCare is a free program that provides up to $10,000 in colic surgery reimbursement.
It can be used on its own or in conjunction with your existing equine insurance and even covers senior horses with no upper age limit!
ColiCare combines our best hindgut supplements with preventive care from your veterinarian to help lower your horse's risk of digestive upset. Plus, you get the ultimate peace of mind knowing that you have the financial resources to provide the care your horse deserves, should you ever need it.
3 Simple Steps to Peace of Mind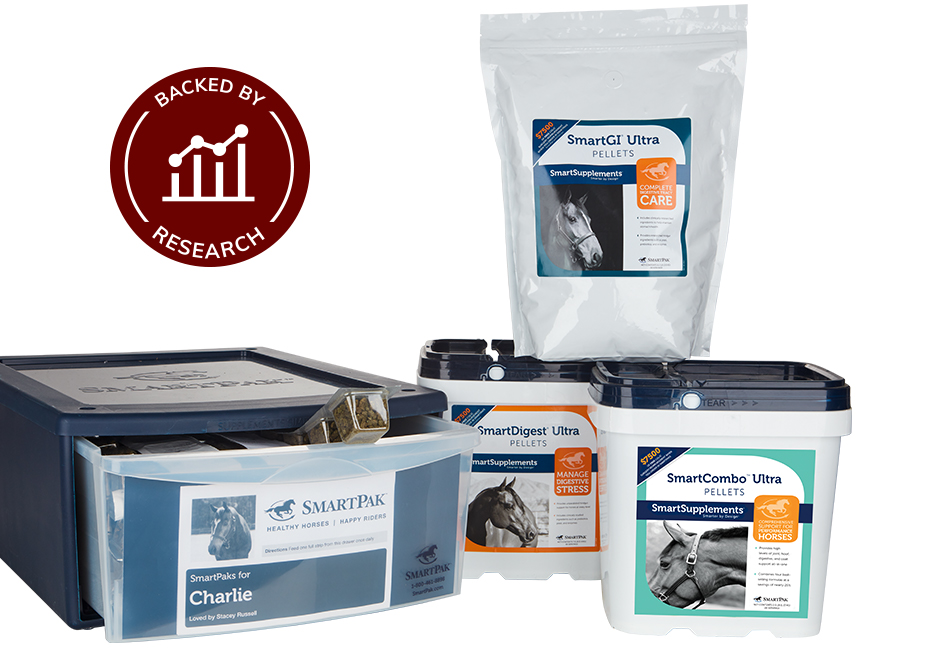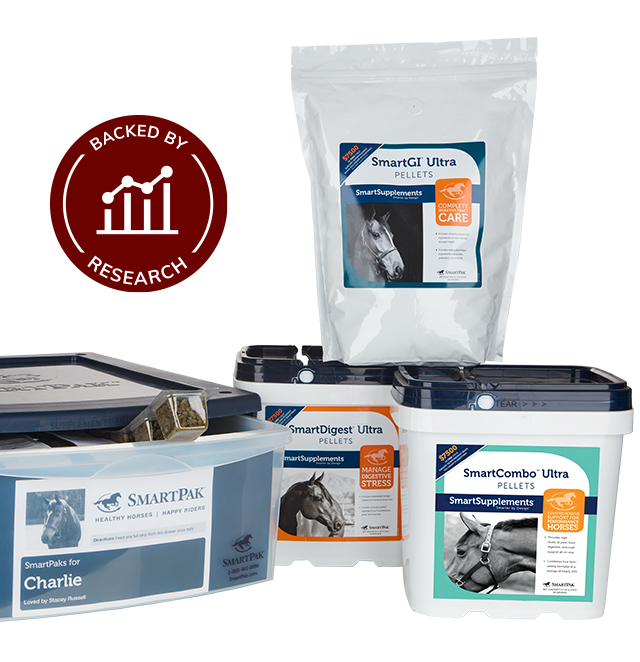 Step 1:
Order in SmartPaks
Every ColiCare eligible product shares the same foundation with SmartDigest Ultra, which is our most comprehensive hindgut support that's backed by research. We offer six different options to meet your horse's unique supplement needs – simply order any of them in SmartPaks to get started.
Step 2:
Enroll
Once you've ordered your ColiCare Eligible Supplement in SmartPaks, you'll be able to complete the application form online or over the phone. There's no need to provide wellness records or any other paperwork for enrollment.
Learn more about Eligibility Requirements
Step 3:
Wellness Care
In addition to daily digestive support, regular veterinary care is key to help your horse stay healthy. To remain eligible for reimbursement, continue to have your horse's veterinarian perform these basic wellness services each year:

Physical exam
Dental exam

Vaccinations
Deworming program
Customer Success Stories
A Veterinarian's Success Story
You may be wondering:
Need to file a claim? Give us a call: 1-888-433-5037
Have more questions? Ask our experts!
Have more questions?
Looking for all of the details?
Looking for all of the details?
Additional Resources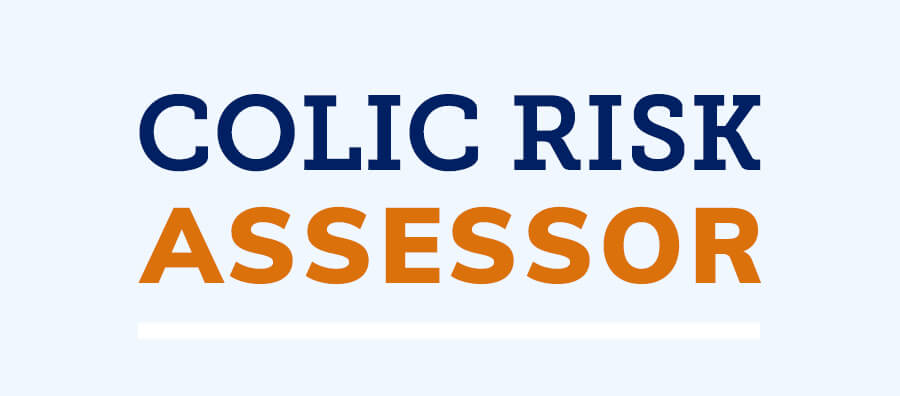 Unfortunately, many day-to-day barn events are proven to increase your horse's risk of colic. But that doesn't mean you're powerless to reduce your horse's risk. The best way to help your horse is to understand his current colic risk and find out smart management practices to help your horse cope.
Find Out Your Horse's Colic Risk Level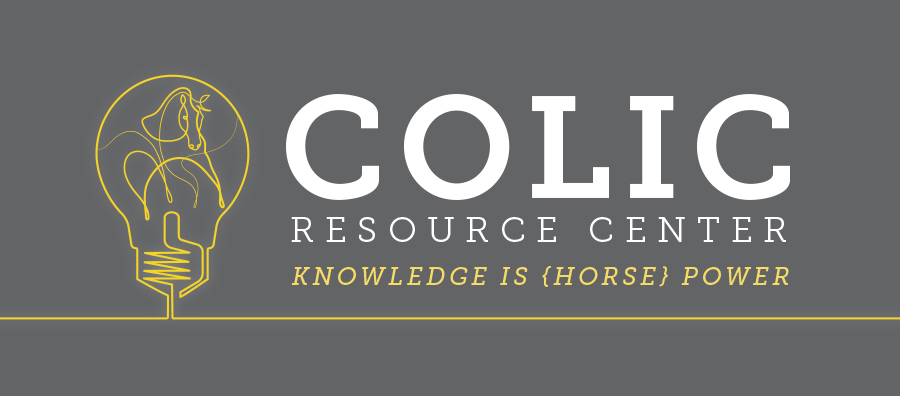 According to the American Association of Equine Practitioners, 700,000 horses will colic this year in the U.S. alone. With statistics like that, you don't want to feel in the dark about colic. That's why we're sharing our colic knowledge with you and horse owners across the country in this resource center!
Learn More About Colic